Personal Injury Case Management Software—
Everything You Need to Know
What is Legal Case Management Software?
It is a software tool that enables you to manage, store, and track legal cases and records like contacts, intakes, documents, events, tasks, and more. It helps you save time, money, and be a profitable law firm.
Read on to learn more about how legal case management software works, what you can expect, and how to narrow down your search.
Why should you use Case Management Software?
If you run a busy law firm, you already know how important it is to track and manage all aspects of your cases throughout their lifecycle.
When you have chosen the right case management software, it helps you and your entire team, to process cases more effectively and efficiently.
Overall, when each case is properly organized and tracked, this enhances your revenue potential and your firm's profitability.
If you're the owner of a small law firm or you're in solo practice, the concept of case management software can sound intimidating.
You might even be under the impression that you don't need it because such software is mostly geared towards larger firms.
If you only have a handful of cases, are you currently tracking them with files such as Word documents or Excel spreadsheets?
Even though this manual approach might have worked up until now, it exposes you to potential mistakes. It even limits your firm's growth in the future.
Let's start from the beginning. What's your process for intake? Is it in line with client expectations? How do you gather intake details or send reminders for follow-up appointments?
First impressions go a long way when converting an intake into a client.
Even if your system has worked up until now, if you start receiving multiple inquiries from potential clients, you won't have a system to capture them all.
Since your firm will eventually need to implement case management software that is more streamlined and organized, it's a good idea to begin practicing with the software now and become comfortable with how it works.
Now that you know you need case management software, where do you start? There are many different kinds of legal software programs out there, all marketed to law firms, and they differ in terms of functionalities, benefits, and offerings.
Thankfully, we've put together this guide to help you determine what's most valuable when evaluating your case management needs so that you can find software most aligned with your firm.
What is Personal Injury Case Management Software?
Personal Injury case management software is a program that is specifically designed for personal injury lawyers to help them process personal injury cases like automobile accidents, premises liability, slip and fall, trip and fall, medical malpractice, animal bite, and other tort cases from intake, to settlement, and beyond. It also enables PI firms to settle cases faster.
This means from intake to settlement of the case, you know that everything is being tracked and stored properly in your legal case management software.
As a personal injury lawyer, it's important to keep track of your cases through every stage of the process from beginning to end.
Why Should Personal Injury Attorneys Choose Software Built for Them?
For starters, it is the only legal practice (in fact, the only among all or most businesses) that operates on a contingency fee model.
Personal Injury attorneys not only don't charge their clients any fees upfront but also incur expenses throughout the lifecycle of a case.
There are several different features that a personal injury attorney should look at when deciding on legal software solutions.
Currently, there are many generic case management solutions available and most of their features might not be relevant to personal injury.
When working with those solutions, you end up paying for applications and functionalities you'll never use, for example, features like time tracking.
Personal injury attorneys need to recognize their unique case aspects such as medical records, insurance info, multiple plaintiffs, defendants, adjusters, and, consider both the features that they would use and those that would be irrelevant to their law practice.
Some of the features that should be at the top of your list when selecting case management systems include; capabilities related to automobile accidents, premises liability, slip and fall, trip and fall, medical malpractice, animal bite, and other tort cases.
An ideal solution will have built-in user roles for attorneys, paralegals, and other staff members with varying levels of permission that can be assigned by the subscribing managing partner.
Some Of The Features You Should Look For
Caseload Management
Do you need to know your active matter count, the firm-wide count, or the number of active matters in each phase of litigation for either? Our personal injury case management app gives you all this information at a glance.
With just the click of a button, our plaintiff litigation management software allows you to view all cases in a specific stage, such as "Investigation" or "Discovery", as well as individual sub-phases. Tracking the progress of your personal injury cases has never been easier.
As an added benefit, these handy timelines (along with our other case management features) will enable you to significantly decrease case processing time and enhance your firm's case management capabilities. With CloudLex, you get a more efficient firm and happier clients.
Calendars
One of the most important aspects of selecting a legal software solution is the ability to track deadlines. Case management software should enable you to manage critical dates, deadlines, and appointments in one calendar across your entire law firm. A cloud-based software solution should give you the ability to view, edit, and allocate appointments to any user in the legal calendaring system.
Anyone should easily be able to view and manage critical dates in a case such as the statute of limitations, date of the incident, date of intake, deposition dates, notice of claim deadlines, and other events.
Event reports and other reports such as statute of limitations, allow you to quickly see upcoming events in the next 15 or 30 days for your caseload, or the entire firm.
You can even print it in a user-friendly format to take with you.
Document Management and Storage
Any standard personal injury case will have hundreds of documents throughout the case lifecycle. Therefore, it is critical for personal injury lawyers to not only manage these documents but also collaborate on them to ensure faster case processing.
CloudLex's case management software solution enables attorneys to store an unlimited amount of case files in the Cloud, including PDFs, Word documents, images, audio, and video files. Furthermore, attorneys should be able to intuitively name, categorize, and label their case files for efficient searching, and information management inside their law practice.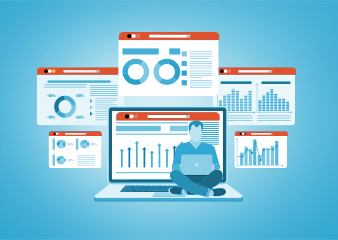 Management Reports & Dashboard
Your case management software should give you role-specific dashboards and reports that enable you to track your firm's progress and cases in an effective manner.
As a managing partner, you can benefit from numerous practice-level key performance indicators through customizable reports that give you the ability to analyze the data any way you desire.
This enables the most relevant team member to identify critical matters and take action right away.
Our intuitive trend analysis chart allows you to view your firm's trend in new case openings, case closings, and referrals over the last 3, 6, or 12 months. Plus, you can see the total number of open cases, along with the number of open cases in each phase of litigation.
Task Allocation and Tracking
A primary goal for any personal injury attorney is to structure a task-oriented firm. This means that each staff member, based upon their roles and the matters they have been assigned to, can be assigned certain tasks with specific due dates.
As a task-oriented organization, the managing partner can see tasks across the firm broken down by assignee, priority level, progress, and any obstacles that may get in the way of the completion of these tasks. Task monitoring and tracking gives you a view of how your firm's resources are currently being utilized from right inside your legal practice management software.
Settlement Calculator
For recording negotiations, legal case management software for personal injury attorneys should include a settlement calculator. This can assist with determining a reasonable settlement payment for one or more plaintiffs in personal injury cases.
Given that many personal injury cases are resolved in settlement negotiations outside of court, it can be helpful for a personal injury attorney to keep all negotiation history information in one organized place.
You can log offers from insurance adjusters against their plaintiff's insurance and track payment requests and expenses for each injury type. The settlement calculator intuitively shows attorney recovery and plaintiff recovery for each offer and counteroffer.
Managing partners and attorneys can use firm-wide settlement reports to analyze settlement amounts, outstanding amounts, total paid amounts, demand, and offers along with closing dates so your team can follow-up on time.
Personal Injury Workflows
With workflows, you can automate repetitive tasks from within your legal case management software. For processes that remain consistent over time, like opening a new MVA case, you can apply a workflow to reduce the amount of administrative effort so that you never need to assign these tasks individually again.
Automation will not only help speed up case processes, but it will also make them less error-prone and easier to track.
Integrations
Your legal case management software should be designed to work with applications that your firm already has in place. Cloud-based software should offer integrations with productivity apps such as Google Apps, Microsoft Outlook, Dropbox, MS Exchange, OneDrive, and iCal.
Once properly integrated, these products can communicate with the case management software to automatically sync information in multiple places at one time.
System Migration
Regardless of the type of system you have in place, be it Excel spreadsheets or a generic solution, you should have the ability to migrate your case information to a new system of your choice.
When looking for legal case management software, look for vendors who are familiar with your existing case management systems so that you can quickly move your legal documents from one system to the next.
Client Intake Management
As a personal injury lawyer, it is important to ensure that your leads do not slip through the cracks. Look for a unified intake feature that aligns with your core practice management solution. Your intake solution should drive the complete intake process with intake questionnaires that capture all information related to a plaintiff's incident.
This also enables you to see which marketing campaigns are giving maximum ROI.
The intake management feature in a case management system should allow an attorney to stay on top of lead generation and management proactively.
Additionally, after retaining a client, the intake details should seamlessly transfer from your intake solution to your case management system for optimal efficiency.
Receiving Referrals
Legal case management software is important for tracking intakes, storing legal documents, and streamlining systems, and it shouldn't stop there.
The right case management system should also help you grow your firm by getting you more cases. You should be able to receive referrals securely from partner firms and collaborate on these cases in real-time.
Furthermore, you should also be able to easily receive and send referrals from anywhere within your legal case management software. Your case management software should allow you to execute fee agreements immediately upon sending or receiving the referral.
Collaboration
Working together on a case in real-time can be a significant challenge, especially if teams are struggling with email attachments and conflicting versions of the same document.
Your case management system should allow you to co-author any Word, Excel, or PowerPoint files directly in the browser.
This means that you and another person can simultaneously edit the same document, saving you and your collaborators a lot of time, and frustration.
Create, Edit, and Upload Documents
Your case management system should allow you to upload existing documents directly to the software, either one-by-one or in bulk.
You should be able to simply upload files, whether they are made in Excel, Word, or PowerPoint.
From there, you should be able to edit, upload, make comments on, and share documents with your team members, making things easier for everyone in the firm.
Access Files on the Go (Anytime, Anywhere and Any screen)
One of the significant benefits of having cloud-based case management software is that you can harness the internet to allow you to be more productive, from virtually anywhere.
With cloud-based case management software, you should be able to open, edit, and save your office files across the software while you're on-the-go.
A real-time sync feature will give you peace of mind that changes to a file will be reflected across all devices so that your team members always have the latest version on hand.
HIPAA-Compliant Storage and Archive
Proper archiving is a critical feature for personal injury law firms since law firms are required to store cases for up to 7 years, including all correspondence, files, and calendar events.
Look for HIPAA/HITECH certified cloud vendors such as Microsoft Azure. With Azure backing, you get industry-leading security and proactive monitoring 24/7/365.
Quick Retrieval
Once you archive a case, you may need to be able to reference it in the future in a fully searchable format. An ideal legal case management software should enable you to find and retrieve an archived case with a click of a button, all without leaving your office.
Save Emails as Notes
Keeping track of client communication is one of the most important aspects of managing a personal injury case. Your case management system should enable you to upload emails related to the matter at hand directly from your Gmail or Outlook inboxes.
Your software should also give you the ability to save your emails as notes while tagging specific cases.
Conclusion
You deliver a personalized experience for your clients, and your case management software should do the same for you.
If your legal case management system is meant to streamline your operations and save you time, it should be set up from day one with your personal injury firm in mind.
Reap the benefits of cloud-based case management software but be mindful of the many benefits of having a solution tailored specifically to your practice area.
Frequently Asked Questions
All-In-One Platform
Related Articles
Looking for a software to manage your Personal Injury Practice?
Recent Posts
Resources